ERMES Pro - Moulded silicone earplugs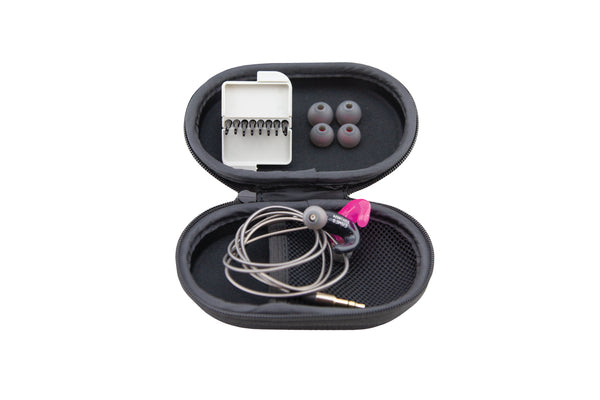 search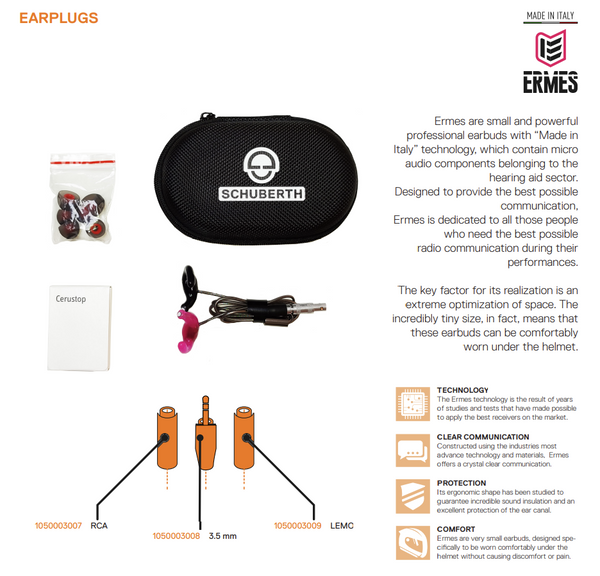 search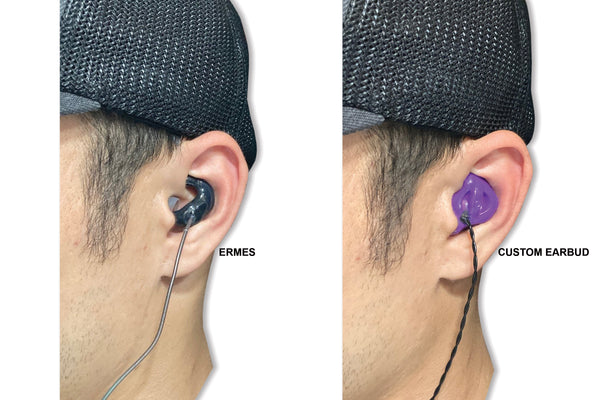 search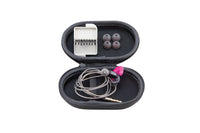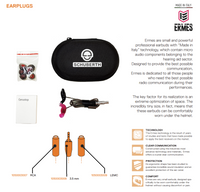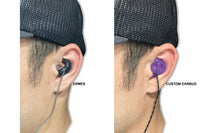 Say goodbye to Custom Earbuds! 
ERMES are small and powerful professional earbuds with technology, which contain micro audio components belonging to the hearing aid sector.
 TECHNOLOGY
The Ermes technology is the result of years of studies and tests that have made possible to apply the best receivers on the market.
CLEAR COMMUNICATION
Constructed using the industries most advance technology and materials, Ermes offers a crystal clear communication.
PROTECTION
Its ergonomic shape has been studied to guarantee incredible sound insulation and an excellent protection of the ear canal.
COMFORT
Ermes are very small earbuds, designed specifically to be worn comfortably under the helmet without causing discomfort or pain
More Details
£245.00
Ex VAT
---
OVERVIEW
Made in Italy and designed to provide the best possible communication, ERMES is dedicated to all those people who need the best possible radio communication during their performances.
The key factor advantage for ERMES earbuds is an extreme optimization of space. Even the best custom moulded earbuds protrude from the ear canal at least 1/4 inch and the outer part of the custom and rigid mould presses against the helmet liner and can cause discomfort. The incredibly tiny size ERMES Earbuds addresses all of these issues and means that these earbuds can be comfortably worn under the helmet while producing better sound.
FEATURES
Ermes auditory engineers have incorporated their latest proprietary micro components into a patented, compact, soft silicone, ergonomic shape, that positions the speaker at the end of the ear canal, as close as possible to the tympanic membrane. This design transmits the sound to the driver in the most effective way possible in order to communicate extremely precisely and to safeguard hearing.
The compact size (the smallest anywhere) allows the earbud to fit almost in line with the skull so there is less contact with the helmet. The soft silicone shape ensures optimum comfort for hours of wear. Three different sized silicone tips makes certain that the seal to the ear canal is tight.
Just like a hearing aid, there is a wax filter guard at the tip of the bud, that is easily replaced if there is a build-up of ear wax.
Available with either a US standard 3.5mm jack (either in Stereo or Mono),  or an RCA connector (typical in Europe).
Cable length - earbud to jack end – measures 19.5" (500mm)
Comes with carrying case, 3 sizes of silicon tips (for a perfect fit), and 6 replacement wax guard filters.