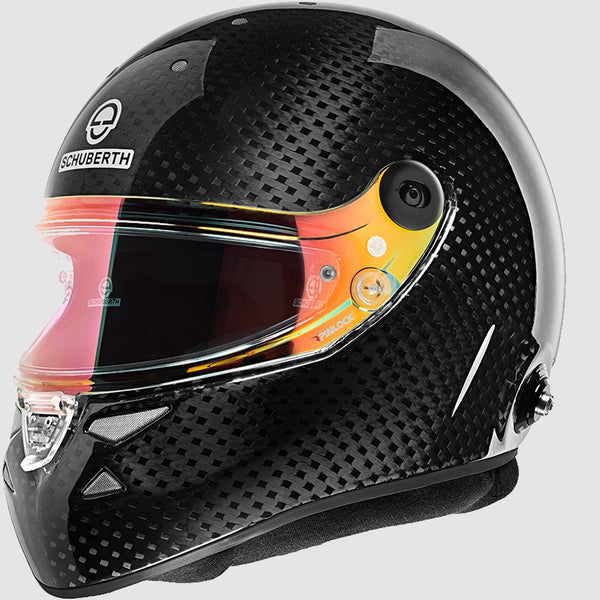 search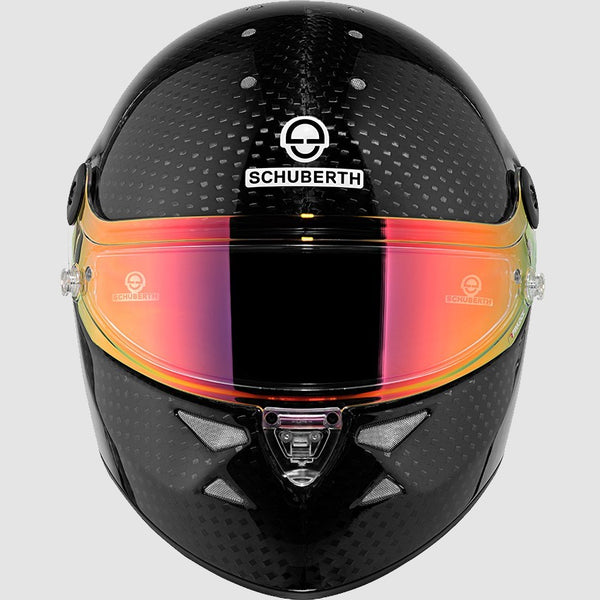 search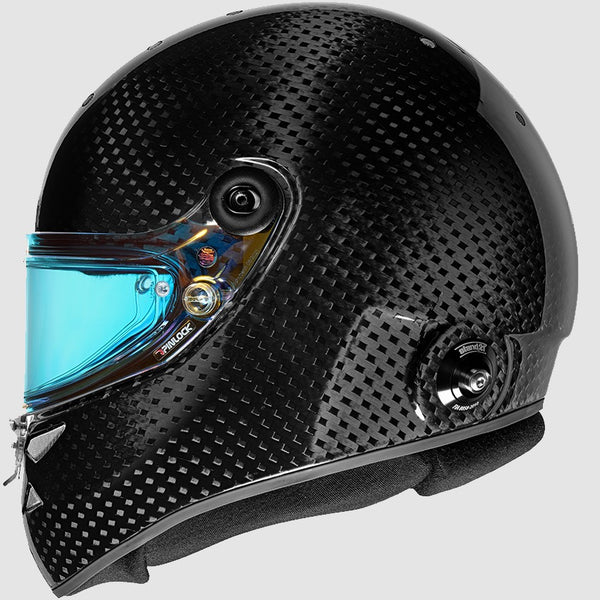 search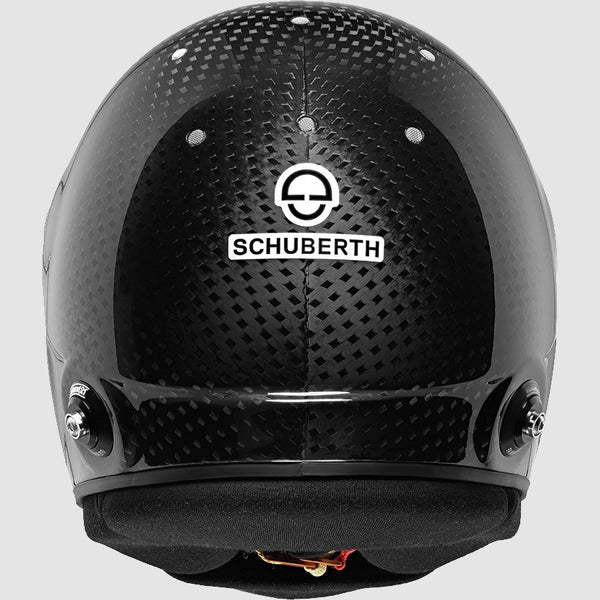 search
SCHUBERTH SF4 CARBON HELMET
SCHUBERTH SF4 Carbon helmet meets the highest standards available in motorsport complies with the latest FIA 8860-2018 specifications.
With an impressive list of technological features, the SF4 CARBON is not just a motorsport helmet but a powerhouse of technological know-how masterfully blended with outstanding comfort, unrivalled external finish and exquisite attention to detail.
TOP LEVEL Developed for a perfect fitting and comfort, the SF4 is ideal for long run with Prototype and GT racing or on single seater open cockpit racing where ABP homologation is not requested.

FULL CARBON SHELL An exclusive, autoclave cured, carbon fibre shell handcrafted to provide a unique helmet combining light weight, solid construction and superior safety in the iconic SCHUBERTH design.
---
---
---
OVERVIEW
Every SCHUBERTH SF4 CARBON helmet is handmade in our own factory in Italy, by the very same hands that produce the masterpiece SCHUBERTH SF3 FIA 8860-2018 ABP helmets used by several F1 drivers including new World Champion, Max Verstappen.
AERODYNAMICS The SCHUBERTH SF4 was developed with extensive wind tunnel testing to achieve ideal aerodynamics and optimum air flow. It offers a perfect aerodynamic balance that can be customised with various spoilers and ventilation scoops to meet the requirements of every type of racing
3D INJECTED VISOR directly derived from F1 expertise. Twelve different visors available from transparent to dark with several mirroring and multi-layer mirroring coating options.
All SCHUBERTH visors are Pinlock® 120 lens equipped and utilise unique technology for optimum fog resistant performance. Tear-off buttons are also installed.
COMMUNICATION SYSTEM READY Cable channels in the cheek pads are provided for easy installation of radio communications. A full selection of plug and play integrated electronics are available as an option.
EXCEPTIONAL COMFORT Comfort has been carefully studied thanks to Schuberth's great experience within the racing industry. The result is a high-level, truly high-end experience.
ACCESSORIES The SF4 has a large accessories catalogue full of solutions to adapt the product to the needs of all racers, from amateur to professional.
CUSTOMISATION With a wide range of accessories, SF4 can adapt to every need for comfort, aerodynamics and aesthetics.
Small shell (XS\54 - S\55 - M\57 - L\58-59) -  Weight 1.260 g +/- 30 g 
Large shell (L+\60-61 - XL\61+) Weight 1.370 g +/- 30 g 
NOTE: All SF4 helmets are hand made and quite often are made to order. Please allow 3-4 weeks for delivery.
 Transparent mirror colour red with Pinlock 120 lens
- Schuberth helmet bag
- Schuberth Visor Sticker
- Excluding HANS clips
Accessory range for SCHUBERTH SF4 CARBON HELMET