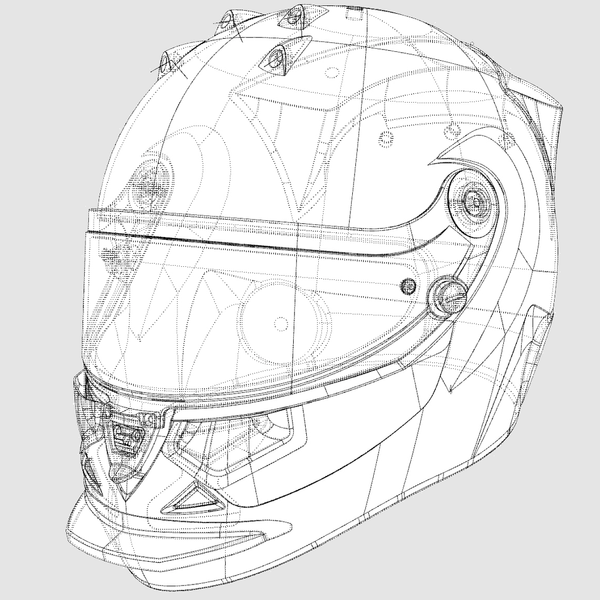 search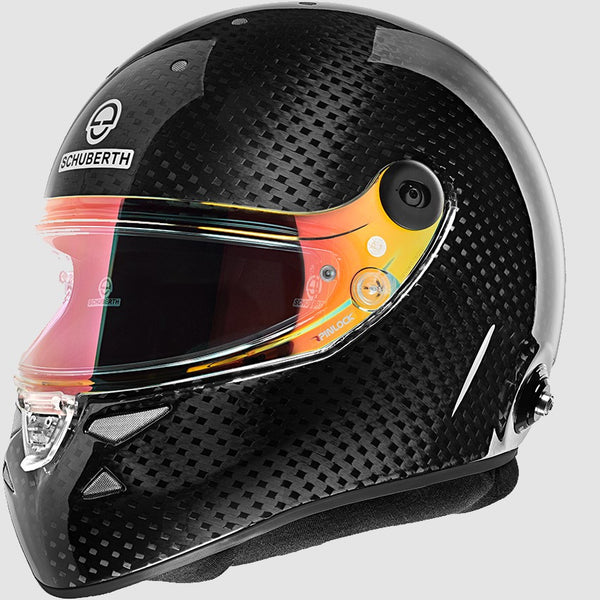 search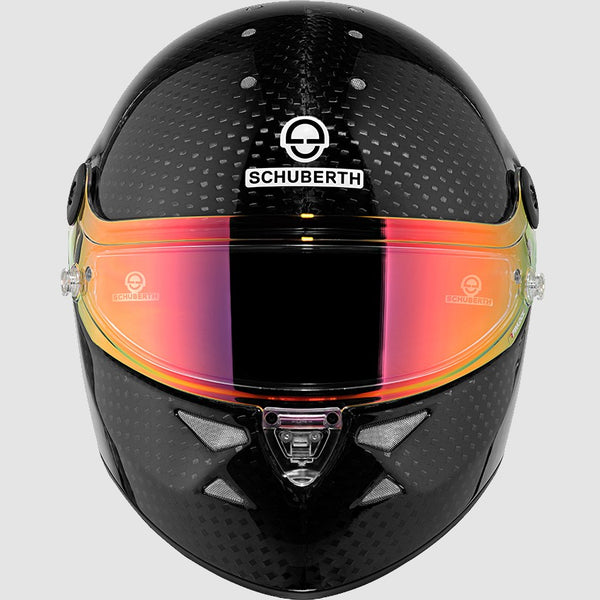 search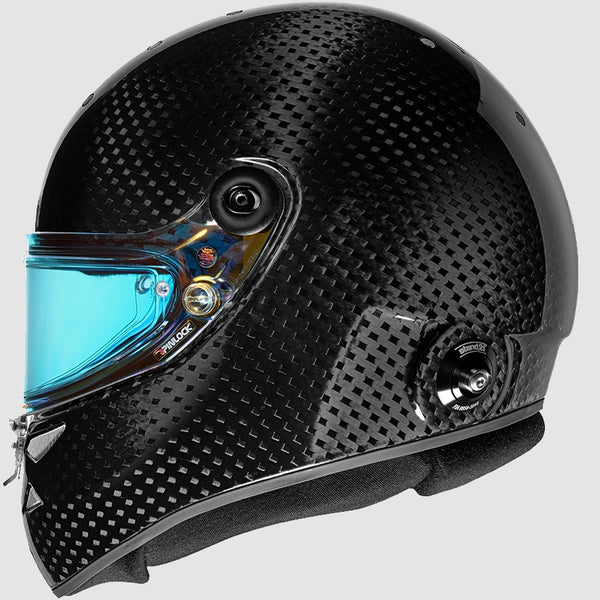 search
SCHUBERTH SF3 ABP CARBON HELMET
The Schuberth SF3 ABP Carbon isn't just a motorsport helmet it represents the pinnacle of Schuberth racing helmet technology, the SF3 ABP helmet is handcrafted to meet the new FIA open-wheel racing helmet standard 8860-2018 ABP. This standard provides the highest level of safety in world racing scenarios and requires advanced features such as ballistic protection (ABP) and increased energy absorption.
Also, the Schuberth SF3 ABP Carbon has a unique multi-layer composite shell with variable thicknesses for unmatched strength and safety. With its advanced aerodynamics, the SF3 ABP provides extreme stability at high speeds, making it the perfect choice for racing drivers who demand the best.
Includes:

Hans Clips, Ear cups, Wind deflector, Chin pad
---
---
---
OVERVIEW
Schuberth SF3 ABP Carbon Helmet
The Schuberth SF3 motorsport helmet is predominantly composed of T1000 fabric and four carbon fabrics. This particular fabric is often used in aerospace engineering and in producing single-seater helmets for Formula 1 cars. The SF3 can be configured to the car's and driver's individual needs with various aerodynamic appendages and air intakes (ailerons, dividers, spoons). By doing so, the helmet provides an optimal and personalized level of protection and performance and can achieve ideal aerodynamics.
1. Full-Carbon Shell
The helmet shell is designed for unique lightness, solidity, and safety with autoclave-curing hand-laid carbon, carbon-fibre craftsmanship and four different carbon fabrics. This iconic helmet is hand-made and worn by several Formula 1 drivers, including Max Verstappen, the new World Champion. The low-weight solid construction with carbon stratification makes it an extremely resistant and unique helmet.
2. Aerodynamics
Developed with extensive wind tunnel testing, the masterfully handcrafted motorsport helmet offers a perfect aerodynamic balance that can be customized with various spoilers and ventilation scoops to meet the requirements of every type of racing. It features an integrated cool air intake in the front, a large chin vent, and exhaust vents in the rear to achieve ideal aerodynamics.
3. Optimal Air Circulation
The SF3 ABP ultimate carbon helmet is designed for optimum airflow with its large chin vent, an integrated air intake in the front, and exhaust vents in the rear. The helmet's ventilation system provides maximum cooling without sacrificing aerodynamics.
4. 3D Injected Visor
Derived from the company's Formula 1 expertise, the SF3 ABP features a 3 mm thick visor available in 12 colours, including transparent, dark, and mirror options. The visor is also equipped with Pinlock 120 lens technology for fog-resistant performance.
5. Communication Systems
With its cable channels in the cheek pads, the SF3 ABP is ready for easy installation of radio communications. There is also a full selection of plug-and-play integrated electronics available.
6. Superior Safety
The SF3 ABP meets or exceeds the strictest safety standards, including those of the FIA 8860-2018 standard. It features a shock-absorbing inner liner made of EPS foam, designed to dissipate energy in the event of an impact. The helmet also has an emergency release system that allows quick and easy removal during an accident.
7. Comfort and Fit
The SF3 ABP features a comfortable, anatomically-correct fit that can be customized with the included cheek pads of different thicknesses. Wide eye port openings provide excellent peripheral vision, and the helmet is compatible with a wide range of sunglasses and prescription eyewear.
Final Thoughts
The Schuberth SF3 ABP Carbon is one of the top motorsports helmets available from SCHUBERTH, which has spent nearly 100 years developing head protection solutions and 20 years providing top drivers in F1, IndyCar, and other top series with the safest and most cutting-edge helmets. With its superior comfort, external finish, and attention to detail, the Schuberth SF3 ABP Carbon is a top choice for a motorsport helmet. Its many features, including its autoclave carbon shell, lightweight design, 3D injected visor, and ventilation channels, make it a powerhouse of technological know-how. Its wind tunnel-tested aerodynamics and optional communication system make it the perfect choice for any racer. So if you're looking for the best of the best, look no further than the Schuberth SF3 ABP Carbon helmet.
Accessory range for SCHUBERTH SF3 ABP CARBON HELMET