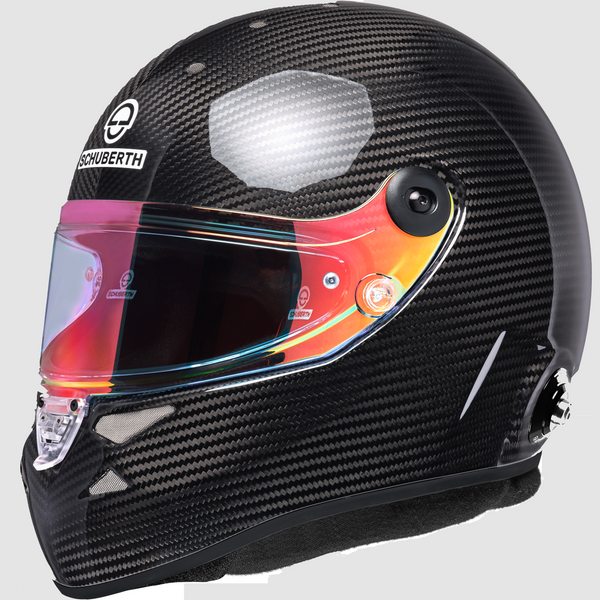 search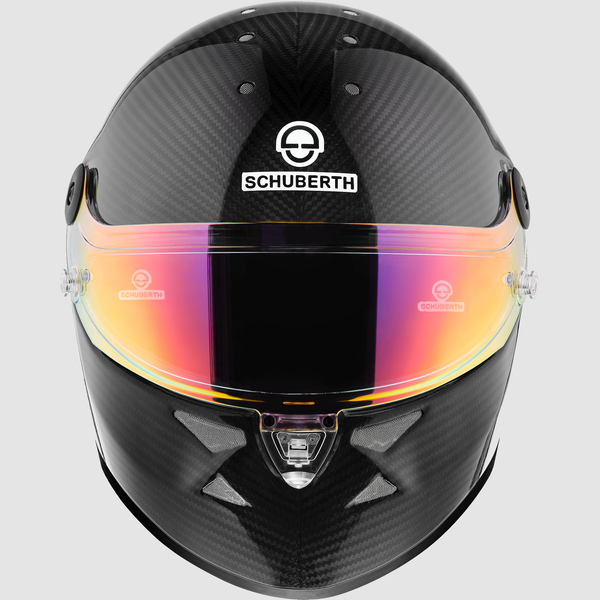 search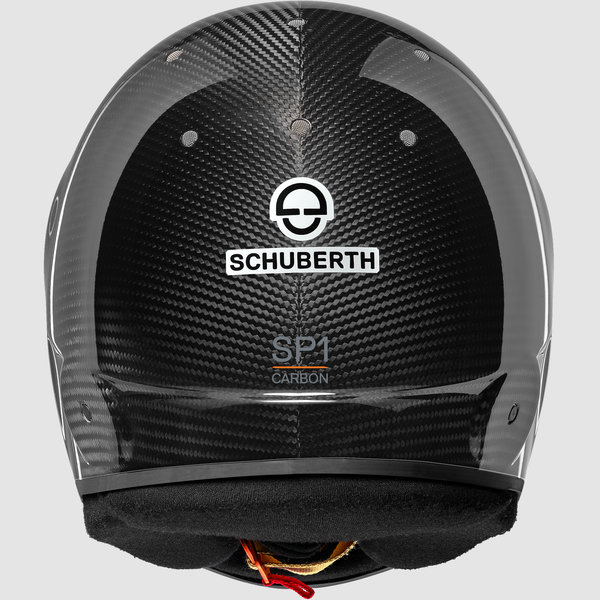 search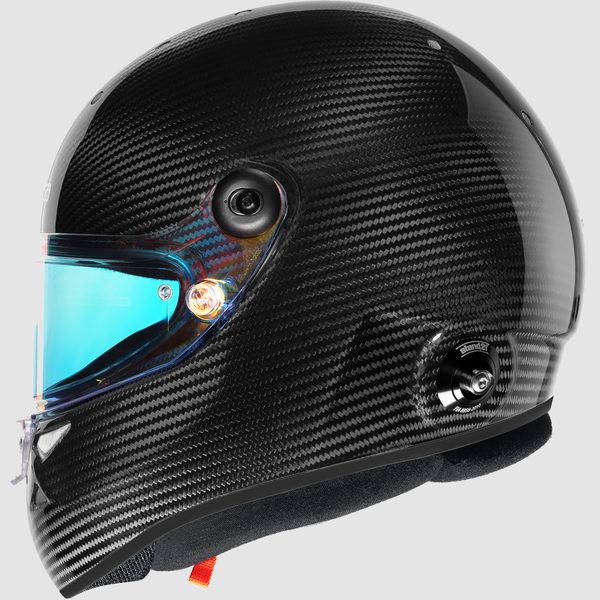 search
SCHUBERTH SP1 CARBON HELMET
The SCHUBERTH SP1 CARBON is more than just a motorsport helmet; it is the first of Schuberth's motorsport helmets to be certified by both the FIA 8859-2015 and the SNELL SA2020 standards. SCHUBERTH has spent nearly a century developing head protection products and 20 years providing the best drivers in F1, IndyCar, and other top series with the safest and most innovative helmets available.

The SP1 cutting-edge helmet was created with the unmatched expertise of Schuberth's R&D department, which combined all of the technology available in their carbon, wind tunnel, audio, and load test labs. The SP1 CARBON is the best carbon helmet currently on the market thanks to a combination of features that prioritise safety, comfort, aerodynamic tuning, noise reduction, and optional integrated electronics.

---
---
OVERVIEW
The SCHUBERTH SP1 CARBON helmet features a distinctive, autoclave-cured carbon fibre shell that has been expertly handmade to combine exceptional safety, light weight, and robust construction.Each SP1 CARBON helmet is made by the same skilled craftsmen that create the exquisite SF3 FIA 8860 - 2018 ABP helmets worn by various F1 drivers in our own factory in Italy.
With a long list of technological features, the SP1 CARBON is more than simply a racing helmet; it is a technological powerhouse expertly blending great comfort, unmatched exterior finish, and exquisite attention to detail.
FULL CARBON SHELL
Whole carbon shell that has been autoclave-cured and is lightweight.
THE SHELL HAS 12 VENTILATION CHANNELS.
By using an aerodynamic design and air flow channels incorporated into the EPS, maximum circulation is made possible. The helmet delivers 14 litres of clean air per second at a speed of 100 km/h in the open air. With channels for cold air intake and hot air exhaust, the channels offer the top air system the optimal flow.
3 MM THICK 3D INJECTED VISOR
Directly derived from F1 knowledge injected visor. There are 12 distinct visors available in various transparency levels and coating possibilities, including several layers. For the best performance in fog resistance, Pinlock 120 lenses are installed on all standard visors. Included are buttons that can be torn off.
VISOR LOCK SYSTEM
The two-stage visor lock is a direct result of F1 experience. The visor always closes firmly and symmetrically.
READY FOR COMMUNICATION
Radio communications may be installed quickly thanks to the provision of cable channels in the cheek pads. There is a wide range of plug-and-play integrated electronics available as an alternative.
EXCEPTIONAL COMFORT
Comfort has been carefully studied thanks to Schuberth's great experience within the racing industry. The result is a high-level, truly high-end experience.
ACCESSORIES
The SP1 has a large accessories catalogue full of solutions to adapt the product to the needs of all racers, from amateur to professional.
Small shell (XS\54 - S\55 - M\57 - L\58-59) - Weight 1.370 g +/- 30 g 3.02 lb +/- 1.05 oz
Large shell (L+\60-61 - XL\62 - XXL\63) - Weight 1.400 g +/- 30 g 3.08 lb +/- 1.05 oz
Accessory range for SCHUBERTH SP1 CARBON HELMET